Skip to Main Content
It looks like you're using Internet Explorer 11 or older. This website works best with modern browsers such as the latest versions of Chrome, Firefox, Safari, and Edge. If you continue with this browser, you may see unexpected results.
Formatting Your Paper
FORMATTING YOUR PAPER
The following guidelines have been widely adopted by instructors and educational institutions to standardize manuscript formatting, making it easier for instructors to evaluate papers and theses and for writers to focus on making decisions about their research, ideas, and prose.
Follow the directions of your lecturer if you are asked to use different formatting guidelines.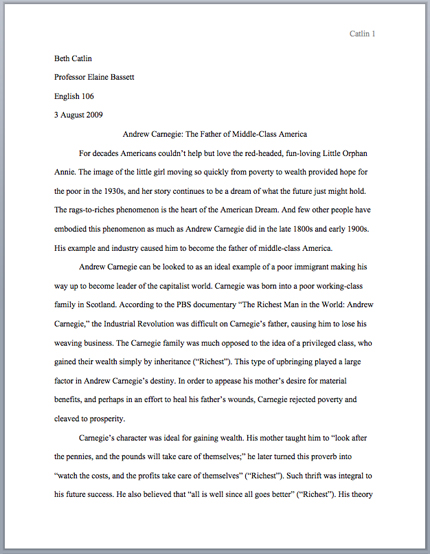 Margins, Text Formatting, Titles & Headers
Am MLA Style paper should:
Be typed on white 8.5'' x 11" paper

Double space everything

Use 12pt. Times New Roman (or similar) font

Leave only one space after punctuation

Set all margins to 1 inch on all sides

Indent the first line of paragraphs on half-inch

Have a header with page numbers located in the upper right-hand corner

Use italics for titles of container works (e.g. books) and quotation marks for sources within containers (e.g. chapters within books)

Place endnotes on a separate page before the list of works cited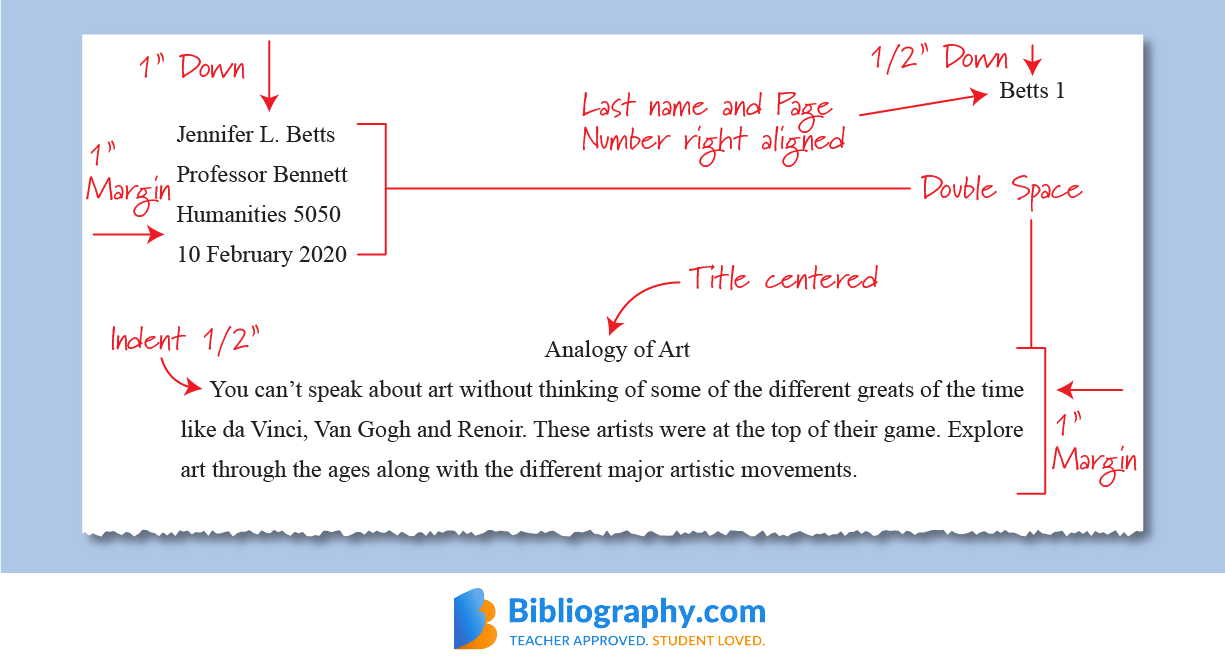 Section Headings
Section Headings are generally optional:
Headings in an essay should usually be numbered
Headings should be consistent in grammar and formatting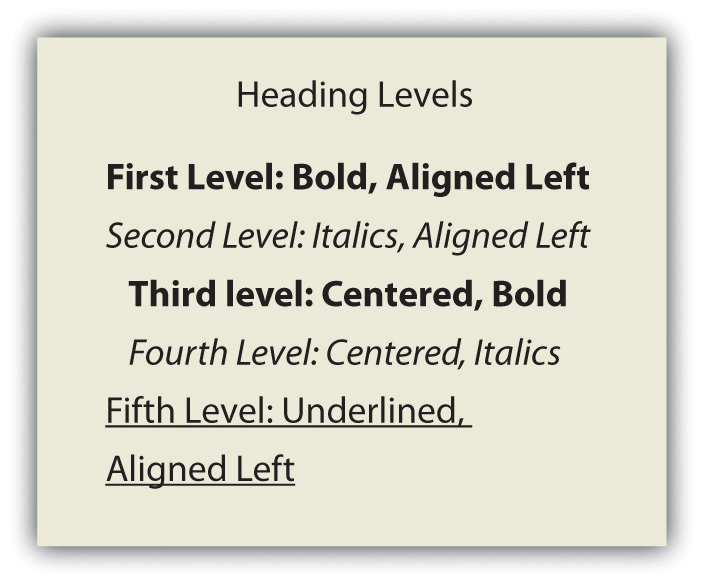 Tables
TABLES
Place tables and illustrations as close as possible to the parts of the text to which they relate.
A table is usually labeled Table, given an Arabic numeral, and titled.

Type both the label and title flush left on separate lines above the table an capitalize them as titles (NOT all capital letters)

Place the source of the table and any notes in a caption immediately below the table.

To avoid confusion between notes to the text and notes to the table, designate notes to the table with lowercase letters rather than with numerals.

Double space throughout

Use dividing lines as needed.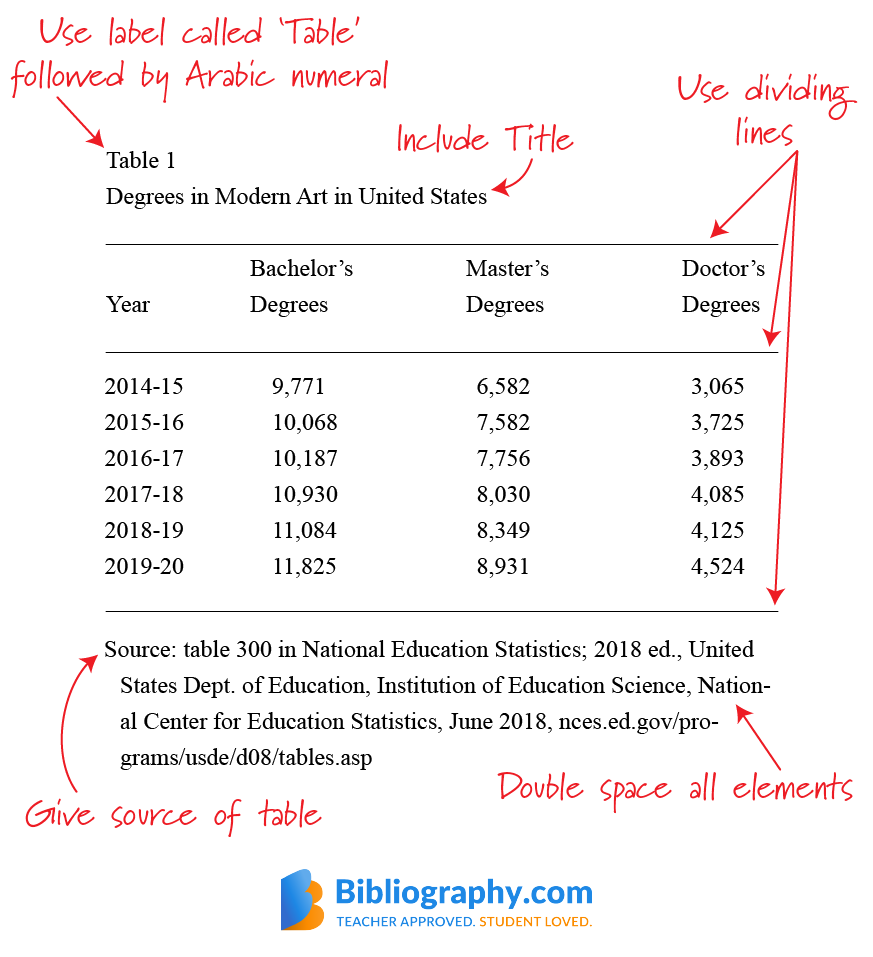 Illustrations
ILLUSTRATIONS
Photograph, map, line drawing, graph or chart.
These should be labeled Figure (usually abbreviated Fig.) assigned an Arabic numeral and given a caption

A label and caption ordinarily appear directly below the illustration an have the same one-inch margins as the text of the paper.

If you provide full bibliographic details in a caption, punctuate the caption like a works-cited-list entry but do not invert the name of the author or artist that appears at the beginning of the caption.

Otherwise, use commas to separate elements in a caption and provide publication details in the works-cited list.